October 30th, 2013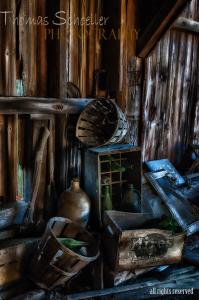 This is a re-post article published on the official "New England Photographers Guild" website by highly respected professional wildlife photographer John Vose of Vermont. John is an avid naturalist and extremely knowledgeable when it comes to New England's native fauna. His ability to anticipate is remarkable, having not only the technical savvy to create spectacular avian imagery but almost a "sixth sense" with an extensive background into each species tendencies and habitat.

In this short article, John takes a look at......... well, exactly! How photographic artist SEE things differently. John and I are both members of the New England Photographers Guild and have teamed up twice during the fall foliage season of '13 for a different sort of quest. John points out in this article how he has been inspired by my personal "vision" and he also includes some of his newest artwork from our photo sessions as we traveled hundreds of miles from NH, VT, The Berkshires of Massachusetts and into N.Y. State and the verdant Litchfield Hills.

The interior barn image viewable here is my own from an abandoned Connecticut farm, the images embedded in John Vose' published article are all (c) copyright John Vose-Jericho Hills Photography.

Please click to enjoy the entire article!